We are in the process of preserving USFL video. More than three-and-a-half decades have passed since the USFL last played football, and video of its games is in more danger every day of being lost or destroyed. If you have any video, including partial or complete games, coaches film, highlights, news footage, coaches shows or anything else, please contact us.
Check out the searchable USFL stats from the Stats Crew.
Order the book, The United States Football League, 1982–1986.
Tad Taube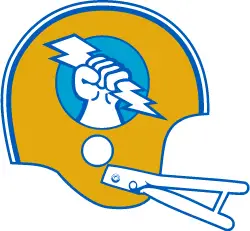 Tad Taube knows what it takes to build a venture from the ground up. That is how he got his start in the real estate field and the manner in which he plans to oversee the construction of the Oakland Invaders.
The 52-year old Taube was born in Krakow, Poland, but grew up in the San Francisco Bay Area and received his education at Stanford University. After getting his bachelor's degree in industrial engineering in 1954, he earned his master's degree in industrial management in 1957. Taube served in the U.S. Air Force and worked in engineering capacities with Ampex Corporation and Wesix Electric Company.
From 1959 to 1964, Taube was Vice President and director of E-H International, an Oakland-based electronics equipment manufacturer.
It was in 1964 that Taube formed the firm that would shape the greatest part of his business career. He currently serves as chairman of Taube Associates, Inc., a diversified real estate investment, development and management company.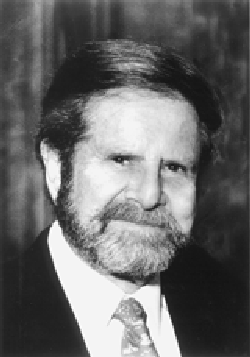 Once Taube Associates was on its way, Taube in 1969 co-founded Siltec Corporation, the second-largest domestic silicon wafer manufacturer, then founded the United Pacific Development Corporation.
From 1973 to 1979, Taube served as chairman and chief executive officer of Koracorp Industries, an apparel manufacturing company which operated in the United States, Canada, Europe and the Orient. In 1979, Koracorp merged with Levi Strauss and Co.
Taube's business successes have made him a popular figure in several business classrooms, notably the University of California, Berkeley, and the College of San Mateo. A director of the California Housing Council since 1979, Taube served that organization as its president in 1981 and chairman in 1982.
Active in both civic and community affairs, Taube recently became a founder of the Stanford University Center for Economic Policy Research. He is also a director of the National Conference of Christians and Jews, the Koret Foundation and San Franciscans for Good Government.
Taube and his wife Michele reside in Woodside, CA. The family includes three boys and a girl.
SUPPLEMENTAL INFORMATION:
Taube operated the Invaders for the team's first two years, then merged the club with the Michigan Panthers in 1985, taking a less prominent role in the franchise's operations. In 1986 he founded the Taube Center for Jewish Studies at Stanford, where he continues to serve as chairman of its advisory board. In recognition for his charitable and social works, in 2004 Taube was presented the Commander's Cross, the highest civilian medal presented by the Republic of Poland. Since his USFL days he has remarried, and today Taube remains very active in both business and philanthropic endeavors, including service as President of the Koret Foundation.
NOTE: Most of the above bio, with the exception of the supplemental material, is reprinted from the 1983 USFL Media Guide.