Check out the searchable USFL stats from the Stats Crew.
Order the book, The United States Football League, 1982–1986.
Myles Tanenbaum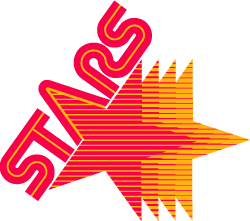 Well-versed in a number of professional capacities, Myles H. Tanenbaum will implement those skills as principal owner and managing general partner of the Philadelphia Stars. With his business associates, Arthur L. Powell and Harold G. Schaeffer, Tanenbaum was active in several areas during the formation of the USFL.
Tanenbaum graduated in 1957 cum laude from the University of Pennsylvania Law School. Since that time, Tanenbaum has excelled in the fields of accounting, real estate development and taxation law.
Tanenbaum currently is president of Charter Oak Investment Company, a holding company whose assets include Kravco, Inc., one of the nation's largest shopping center and commercial reall estate development and managing companies.
He joined the firm in 1970 as a Vice President, after practicing law in Philadelphia as a partner in the firm of Wolf, Block, Schorr and Solis-Cohen.

A member of the American Bar Association and the Philadelphia Bar, Tanenbaum, in his capacity with the International Council of Shopping Centers, has chaired that association's subcommittee on taxation and has been a principal speaker at the ICSC's annual convention and law conference.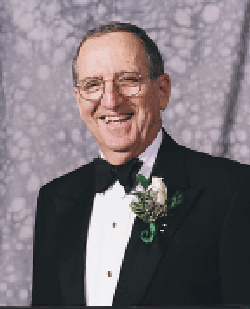 Tanenbaum lectures frequently on tax topics principally relating to real estate. Among the conclaves he has addressed are the New York University Tax Institute, the Philadelphia and Pennsylvania Bar Association lecture series and legal education program, the Practicing Law Institute, Society of Industrial Realtors and the Philadelphia Board of Realtors. He has been published on the topic of federal taxation in the Pennsylvania Law Review, the Tax Counselor's Quarterly and the New York University Tax Institute Proceedings.
Tanenbaum currently serves as treasurer of the Likoff Cardiovascular Institute of Hahneman Hospital and is a member of the Pennsylvania Diabetic Task Force. Additionally, he is director of the Atlantic City Racing Association.
Tanenbaum and his wife Roberta are the parents of four children, two sons and two daughters. The family resides in Bryn Mawr, PA.
SUPPLEMENTAL INFORMATION:
Along with Ron Blanding in Denver and John Bassett in Tampa, Tanenbaum was a strong champion for the concept of spring football, believing that the USFL was viable under David Dixon's original plan for the league. As the league evolved and the forces of fall took root, Tanenbaum publicly and privately battled those pushing for a fall schedule. Nevertheless, Tanenbaum relocated the team to Baltimore (where there was no competition from the NFL) after the USFL voted to move to the fall. In the interim between the 1985 and 1986 seasons, Tanenbaum sold the Stars, refocusing his efforts on his business interests. He retired and continued to live in the Philadelphia area, remaining active in local charitable causes.
NOTE: Most of the above bio, with the exception of the supplemental material, is reprinted from the 1983 USFL Media Guide.