We are in the process of preserving USFL video. More than three-and-a-half decades have passed since the USFL last played football, and video of its games is in more danger every day of being lost or destroyed. If you have any video, including partial or complete games, coaches film, highlights, news footage, coaches shows or anything else, please contact us.
Check out the searchable USFL stats from the Stats Crew.
Order the book, The United States Football League, 1982–1986.
Stephen Ross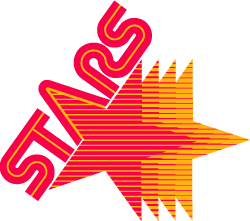 Stephen Ross bought a controlling interest in the Baltimore Stars from original Stars owner Myles Tanenbaum in 1986, only to never see the team take the field following the antitrust trial with the NFL.
Ross founded a real estate management company, Related Cos., in 1972, which grew to a behemoth in the field.
After a failed attempt to buy the New York Jets, in 2008 Ross purchased a controlling interest in the Miami Dolphins, becoming the only former USFL team owner to buy a National Football League team.