Save the USFL Tapes! The United States Football League video library is at risk. How can you help? Learn more about our campaign to save USFL video, then check out the USFL Video Library Preservation GoFundMe campaign. Please contact me with any questions.
Join the Save the USFL Video Archive Facebook group for updates.
Looking for news and updates on the new USFL?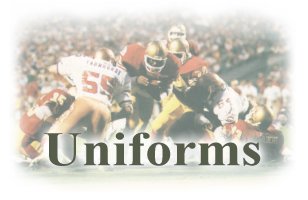 By popular request, we present the road uniforms. We now have all the regular uniforms as well as the major variations. If you know of other versions or corrections and have clear pictures that show the differences, please contact me.
Also available: USFL Home Uniforms