Save the USFL Tapes! The United States Football League video library is at risk. How can you help? Learn more about our campaign to save USFL video, then check out the USFL Video Library Preservation GoFundMe campaign. Please contact me with any questions.
Join the Save the USFL Video Archive Facebook group for updates.
Looking for news and updates on the new USFL?
George Matthews and Randy Vataha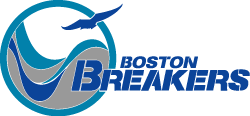 George Matthews, a Boston businessman, and former NFL wide receiver Randy Vataha represent the guiding forces behind the Boston Breakers franchise.
Matthews, a Boston native, attended East Boston High School and Northeastern University where he received a bachelor's degree in business management with a major in industrial engineering. He subsequently attended Suffolk University, receiving his master's degree in business administration.
Following his college studies, Matthews embarked on a multi-faceted business career. He is general partner of the Matthews Group of Boston, chairman of the board of Nuclear Metals, Inc., of West Concord, MA; chairman of the board of FF Industries Corporation of Caguas, Puerto Rico; director of Mrs. Grass, Inc. of Bellwood, IL; and the Center for Blood Research of Boston.
It was through the formation of LMV, Inc., which began with one racquetball facility and has now expanded to six in the greater New England area, that Matthews first joined forces with his partner in the Breakers, Vataha.
Vataha's football roots grew as a youngster in Garden Grove, CA. Following two years in junior college, Vataha transferred to Stanford University, where he was coached by John Ralston, who now coaches at Oakland.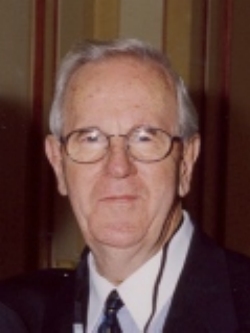 Vataha teamed with QB Jim Plunkett to form a potent passing duo for Stanford, which went to the Rose Bowl in Vataha's senior season and defeated Ohio State. Vataha holds the Stanford record for the longest scoring pass, 94 yards, from Plunkett.
Drafted in the 17th round by Los Angeles, Vataha was cut by the Rams but quickly caught on with the New England Patriots. He made the NFL all-rookie team in 1971 with 51 receptions. Vataha played through 1976 with the Pats and finished his active career the following year at Green Bay. It was in his final New England season that Vataha, teammate Bill Lenkaitis and Breakers partner George Matthews founded LMV, Inc.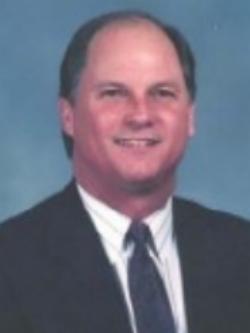 Matthews serves as a member of the executive committee and board of trustees of Northeastern University and as a trustee of Children's Hospital Medical Center of Boston. He and his wife Hope are the parents of four children and reside in Manchester-by-the-Sea, MA.
Vataha and his wife Debbie have two sons and live in Canton, MA.
SUPPLEMENTAL INFORMATION:
Matthews and Vataha operated the Breakers in 1983, but their inability to lease either Harvard Stadium or Foxboro (then Sullivan) Stadium proved to be a hurdle they simply couldn't overcome. After playing one season at tiny Nickerson Field, the pair decided to sell the Breakers to Joseph Canizaro, a Louisiana real estate developer, who relocated the club to New Orleans. Matthews went on to be chosen as chairman of Northeastern's board of trustees in 1989, serving for ten years and being awarded an honorary doctorate and Chairman Emeritus. Today he serves as the Chairman of the Gorbachev Foundation of North America as well as a member of the board of the prestigious Club of Madrid. In 1994, Vataha teamed with longtime friend and Breakers president Bob Caporale to form Game Plan, LLC, an investment capital firm that focuses on sports-related enterprises. Vataha and Caporale have gone on to be key players in many of sports most prominent franchise sales, including the $ 360 million acquisition of the Boston Celtics by Wyc Grousbeck.
NOTE: Most of the above bio, with the exception of the supplemental material, is reprinted from the 1983 USFL Media Guide.