Check out the searchable USFL stats from the Stats Crew.
Order the book, The United States Football League, 1982–1986.
Jim Joseph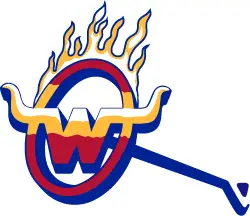 Jim Joseph, majority owner and president of the Arizona Wranglers, has enjoyed a lengthy and successful career in the real estate development field. Now he aims to develop his Wranglers into one of the Phoenix area's strongest professional franchises.
Born in Austria, Joseph graduated from the Wharton School of Finance at the University of Pennsylvania. He received both bachelor of arts and master of business administration degrees.
His involvement in real estate began modestly, as he participated in and oversaw the construction of homes, apartments and office buildings.
He has since, as president of the Interland Corporation, a real estate development, management and construction company in San Mateo, CA, developed several office-shopping complexes in the San Francisco Bay area. His most recent achievement was the $200 million Levi Strauss Plaza in downtown San Francisco.
Joseph originally was to have had his franchise in the Bay Area, but it went instead to his longtime friend and business associate, Tad Taube.
Instead, after a possibility of a move to Los Angeles, he has set up shop in the Valley of the Sun. "We are here for the long haul," says Joseph. "I honeestly believe I've landed with the best franchise our league has to offer."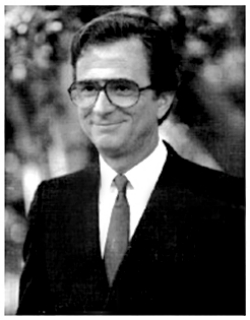 Joseph, who has pioneered several ventures in the real estate world, is a pacesetter in pro football as well. The Wranglers are the first football franchise ever to locate in the greater Phoenix area. The imminent challenge of being a dominant force in the marketplace has not been lost on Joseph.
An active member within his community, Joseph directs the Jewish Home for the Aged in San Francisco and is also a director of the Jewish Community Federation of San Francisco.
Joseph and his wife Diana are the parents of two daughters and one son. The family resides in Los Altos, CA.
SUPPLEMENTAL INFORMATION:
Born Shimon ben Yosef Yitzhak on September 5, 1935, the "long haul" for Jim Joseph amounted to one year. After seeing Wranglers attendance wilt in the heat of the Arizona sun and a 4-14-0 season in 1983, Joseph sold the franchise to Chicago Blitz owner Ted Diethrich, who in turn sold the Blitz. Fortunately the Wranglers didn't drain Joseph financially to the point that it would later USFL owners - far from it, in fact, as he would go on to continue the expansion of his real estate business interests. Joseph died on December 19, 2003, and was buried by his family in Israel. In 1998 as his estate was wound up, Joseph bequeathed the bulk of his worth - over half a billion dollars - to the Jim Joseph Foundation, which he founded to improve education of Jewish traditions and history among Jewish youth.
NOTE: Most of the above bio, with the exception of the supplemental material, is reprinted from the 1983 USFL Media Guide.