We are in the process of preserving USFL video. More than three-and-a-half decades have passed since the USFL last played football, and video of its games is in more danger every day of being lost or destroyed. If you have any video, including partial or complete games, coaches film, highlights, news footage, coaches shows or anything else, please contact us.
Check out the searchable USFL stats from the Stats Crew.
Order the book, The United States Football League, 1982–1986.
Dr. James Hoffman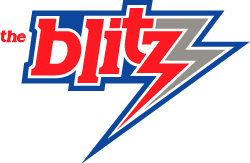 Dr. James Hoffman purchased the Chicago Blitz from Dr. Ted Diethrich on September 30, 1983. The sale allowed Diethrich to take nearly all the Blitz players with him when he became the second owner of the Arizona Wranglers.
A Milwaukee-based cardiovascular surgeon, Hoffman almost immediately regretted his purchase of the Blitz. For one, he appeared to be over his head financially from the start. Rumors surfaced that Diethrich covered Hoffman's down payment to ensure the deal went through. In addition, instead of the playoff-qualifying Blitz roster of 1983, Hoffman instead inherited the weak roster of the Arizona Wranglers in a complex transaction.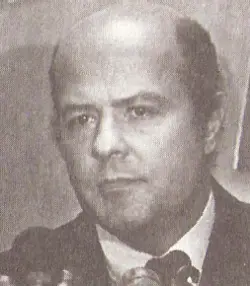 In his short time in the league, Hoffman developed few allies. He apparently exagerrated his team-issued bio and quickly fired several front office employees in an apparent cost-cutting move, generating loads of bad press. It was all too much. Before the team had played a game under his stewardship, Hoffman relinquished control of the franchise to the league. Needing to maintain a team in Chicago, the USFL front office ran the team through the 1984 season.
Hoffman thus had the distinction of being the only owner in the history of the USFL to never have had actually seen his team take the field. Instead, the Blitz became a ward of the league for the entire 1984 season, with all the other team owners responisble for the franchise's expenses. Attendance, which had been relatively weak in 1983 for a strong team, dropped off a cliff for a 5-13 ballclub.