Save the USFL Tapes! The United States Football League video library is at risk. How can you help? Learn more about our campaign to save USFL video, then check out the USFL Video Library Preservation GoFundMe campaign. Please contact me with any questions.
Join the Save the USFL Video Archive Facebook group for updates.
Looking for news and updates on the new USFL?
J. Walter Duncan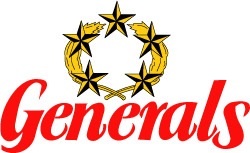 The New Jersey Generals franchise is a partnership held by J. Walter Duncan along with head coach and president Chuck Fairbanks.
Duncan is the founder and principal owner of Walter Duncan Oil Properties, a leading oil and gas producing company located in Oklahoma City, OK. The company's operations are involved in exploration, development and production.
A 1938 graduate of Notre Dame, Duncan has been an avid sportman all his life. Extremely active in Notre Dame's Alumni Association, Duncan follows two collegiate football squads on a regular basis. One is the Fighting Irish and the other is the University of Oklahoma in his home state.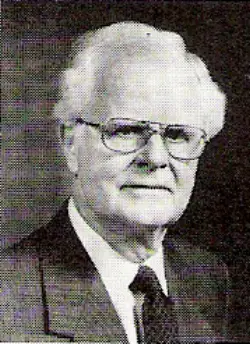 Duncan, a longtime associate and friend of Fairbanks, is a member of the Chicago Board of Trade, the Union League Club of Chicago and the International Petroleum Association of America.
He serves as director of the Liberty National Bank of Oklahoma City and the Marquette Cement Company of Nashville, TN.
Duncan is a participant in several sports, including scuba diving, hunting and fishing. But his primary interest lies in golf, where he competes as often as his schedule will allow. He is a member of the Oklahoma City Golf and Country Club as well as the prestigious LaQuinta Country Club in California and Castle Pines Country Club in Colorado.
SUPPLEMENTAL INFORMATION:
Having acquired the Generals when Donald Trump backed out of joining the original ownership group due to his need to focus on other business interests, following the 1984 season Duncan sold the team to Trump for a reported $ 6 million. Duncan essentially faded from the sports scene after selling the Generals. Duncan passed away at the age of 92.
NOTE: Most of the above bio, with the exception of the supplemental material, is reprinted from the 1983 USFL Media Guide.