Save the USFL Tapes! The United States Football League video library is at risk. How can you help? Learn more about our campaign to save USFL video, then check out the USFL Video Library Preservation GoFundMe campaign. Please contact me with any questions.
Join the Save the USFL Video Archive Facebook group for updates.
Looking for news and updates on the new USFL?
Logan Young and Billy Dunavant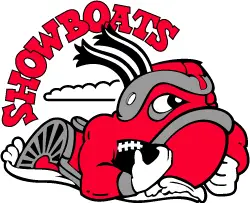 The USFL awarded its Memphis expansion franchise to Logan Young, Jr. on July 17, 1983. The team would be the city's first since John Bassett's Memphis Southmen prowled the Liberty Bowl in 1974 and 1975 before succumbing with the rest of the World Football League midway through the 1975 season.
The nickname "Showboats" seemed to be a perfect reflection of their original owner, whose father created an empire from margarine during the 1940's. Young, a local Pepsi-Cola bottler, reportedly carried large sums of cash at all times. Unfortunately he didn't carry enough to get the Showboats off and running in 1984 - before the season could even begin, Young had told league officials that despite his substantial net worth, he lacked the cash to keep the team afloat.
Enter William "Billy" Dunavant, who at the age of 29 had taken control of Dunavant Enterprises following his father's death and turned it into the largest privately owned cotton marketer on Earth. 52 when the Showboats were born, Dunavant took the reins of the team from Young, infusing capital and signing players such as quarterback Walter Lewis and Hall of Fame linebacker Reggie White.
No stranger to sports, Dunavant was an accomplished tennis player who built the Memphis Racquet Club and landed the U.S National Indoor Tennis Championships for the city.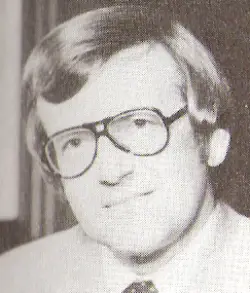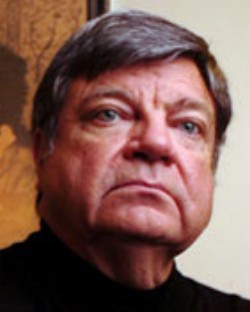 The Showboats were a hit in Memphis considering the size of the city, drawing over 27,000 in their inaugural year and improving on the figure in 1985. The 'Boats were among those teams slated to play in the fall in 1986, but the USFL's failure to gain substantial damages from the NFL in their anti-trust action would sink the Showboats and the rest of the USFL.
Now at age 75, Dunavant remains active in Dunavant Enterprises, working closely with son William Dunavant III in the family business.
Young died on April 11, 2006 at the age of 65 under what could only be described as bizarre circumstances. Without going into too many sordid details, his death was first ruled a homicide by Memphis police, only within two days to be reclassified as accidental.