Save the USFL Tapes! The United States Football League video library is at risk. How can you help? Learn more about our campaign to save USFL video, then check out the USFL Video Library Preservation GoFundMe campaign. Please contact me with any questions.
Join the Save the USFL Video Archive Facebook group for updates.
Looking for news and updates on the new USFL?
Donald Dizney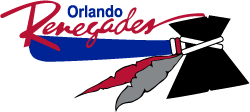 Having made his fortune in the health care industry, Donald Dizney served as a limited partner in the Tampa Bay Bandits during that franchise's first two seasons. When Washington Federals chairman and CEO Berl Bernhard sought to get out of the USFL after two disastrous seasons in the nation's capital, Dizney bought the team and relocated it to nearby Orlando, rechristening the franchise the Orlando Renegades.
Bernhard had first reached a deal to sell the Federals to hotelier Sherwood Weiser who planned to move the team to Miami. When the USFL announced its intention to move to a fall schedule beginning in 1986, Weiser backed out of the deal, allowing Dizney the chance to land the franchise for Orlando. After stumbling out of the gate, the Renegades proved a competitive bunch, and drew nearly 25,000 fans per game in their only USFL season, a vast improvement over the crowds in Washington.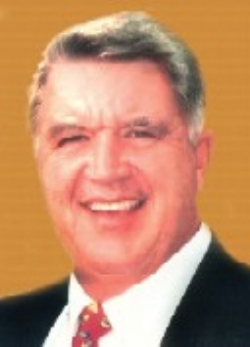 The Renegades planned to be one of the teams that took on the NFL in the fall of 1986, but fate intervened and the Renegades fell with the rest of the USFL. Dizney returned to his health care business, and took a greater interest in horse breeding, serving as President of the Florida Thoroughbred Breeders and the owner of Double Diamond Farm.