We are in the process of preserving USFL video. More than three-and-a-half decades have passed since the USFL last played football, and video of its games is in more danger every day of being lost or destroyed. If you have any video, including partial or complete games, coaches film, highlights, news footage, coaches shows or anything else, please contact us.
Check out the searchable USFL stats from the Stats Crew.
Order the book, The United States Football League, 1982–1986.
Dr. Ted Diethrich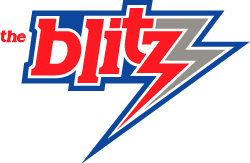 Dr. Edward B. (Ted) Diethrich, president and majority stockholder of the Blitz, is an internationally renowned cardiovascular surgeon and is the founder and medical director of the Arizona Heart Institute in Phoenix.
A Michigan native and graduate of the University of Michigan Medical School, Dr. Diethrich became a protege of the famed cardiovascular surgeon Dr. Michael DeBakey during his tenure at Baylor College of Medicine.
After six years in Houston, he moved to Phoenix to establish the Arizona Heart Institute and he has guided it into an internationally known clinic. Dr. Diethrich also is president of the International Heart Foundation, a non-profit organization dedicated to research and education of heart disease.
Dr. Diethrich has frequently combined his medical and surgical skills with his interest in athletics and sports promotion. He has always maintained a particular interest in sports medicine from the cardiovascular point of view. For many years, Dr. Diethrich lectured before numerous pro football teams, coaches and owners on heart disease and his clinic has been a site for thorough screening examinations.
Dr. Diethrich chairs the USFL medical committee and also directs the league's efforts in the area of substance abuse.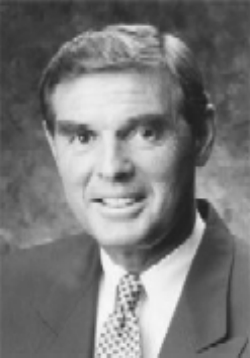 Dr. Diethrich and his wife Gloria are the parents of two children. Son Tad is a member of the Blitz front office.
SUPPLEMENTAL INFORMATION:
Following a 1983 season which saw a competitive Chicago Blitz team fail miserably at attracting fans, Diethrich orchestrated a unique "trade" of franchises, acquiring the Arizona Wranglers but taking most of the Blitz players and coaches to Phoenix. The "new" Wranglers went on to the 1984 USFL Championship Game, but lost to the Philadelphia Stars, 23-3. Diethrich's club saw financial losses in Phoenix only slightly smaller than those he'd seen in Chicago, and after the season he sold the club to the Tatham family, owners of the Oklahoma Outlaws. Though seen by most as a merger, the deal was technically an "acquisition of assets," ending the Blitz/Wranglers saga. Diethrich, who founded the Arizona Heart Institute in 1971, went back to his cardiology practice, where he continues with it today as AZHI's Medical Director. He can also be seen on local Phoenix television on KTVK's "Good Day Arizona."
NOTE: Most of the above bio, with the exception of the supplemental material, is reprinted from the 1983 USFL Media Guide.