Save the USFL Tapes! The United States Football League video library is at risk. How can you help? Learn more about our campaign to save USFL video, then check out the USFL Video Library Preservation GoFundMe campaign. Please contact me with any questions.
Join the Save the USFL Video Archive Facebook group for updates.
Looking for news and updates on the new USFL?
Edward J. DeBartolo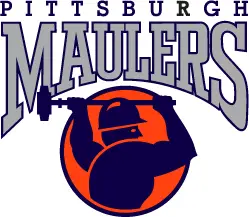 Perhaps no USFL ownership caused the NFL more consternation than that of Edward John DeBartolo, Sr., owner of the Pittsburgh Maulers. His ownership of a USFL franchise placed a spotlight on the NFL and its policies of prohibiting ownership in other professional leagues.
DeBartolo wasn't considered a likely candidate for a USFL franchise for two key reasons: first because it seemed as though owning a USFL team was too small a venture for the billionaire mall developer, and second because his son, Edward Jr., was already the majority owner of a pro football team - the NFL's San Francisco 49'ers. But because father and son were two different people, the NFL found itself helpless to prevent an NFL family from also owning a USFL franchise.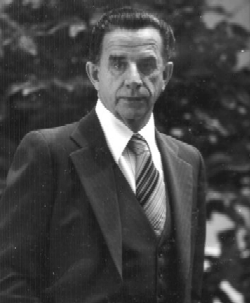 Nevertheless, DeBartolo liked what he saw during the USFL's formation and applied to place a USFL franchise in Pittsburgh, and his was the first expansion application considered and approved by the owners. DeBartolo's USFL expansion application was unique in one sense, in that it personally committed him to fulfill its terms. Other applicants each had formed corporations or partnerships, shielding themselves from personal liability for the $6 million franchise fee.
Despite an initial splash when the franchise signed Heisman Trophy winner Mike Rozier, the Maulers performed poorly on the field, firing its coach and finishing with a 3-15 mark, tied for the USFL's worst record.
Sadly, the 1984 season would be the only one DeBartolo would have as owner of the Maulers. Though the team had lost a reported $ 10 million in 1984, it wasn't the financial loss that killed the team. On October 18, 1984 the USFL announced it would play in the fall beginning in 1986. Just seven days later, DeBartolo decided he wouldn't compete with the Steelers and simply folded the team.
DeBartolo would continue for the next decade in his various business interests, dying at the age of 85 on December 19, 1994.