We are in the process of preserving USFL video. More than three-and-a-half decades have passed since the USFL last played football, and video of its games is in more danger every day of being lost or destroyed. If you have any video, including partial or complete games, coaches film, highlights, news footage, coaches shows or anything else, please contact us.
Check out the searchable USFL stats from the Stats Crew.
Order the book, The United States Football League, 1982–1986.
Berl Bernhard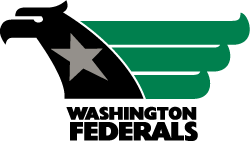 Berl Bernhard, chairman and chief executive officer of the Washington Federals, has "the perfect resume," according to a recent article in The Washington Post.
Small wonder, for Bernhard has compiled an amazing series of accomplishments in the legal, political, academic and athletic arenas.
Though his football experience is somewhat limited (a knee cartilage injury ended his playing days at Dartmouth), Bernhard's knowledge and love of sports is not.

An avid yachtsman for the past quarter-century, the 53-year old Bernhard has become one of America's more successful skippers. The highlight of his racing career came in 1981 when he captained his yacht "Invictus" to a first-place finish both in class and overall performance in the annual Annapolis-to-Newport open sea race.
It has been away from the sporting scene, though, where Bernhard has received far more national acclaim.
He attended Dartmouth University, serving as student body president, and was elected to Phi Beta Kappa as a junior. Bernhard graduated magna cum laude, with highest distinction in government, in 1951. He went on to Yale Law School, and worked as a graduate instructor in the undergraduate political science department, before receiving his juris doctor degree in 1954.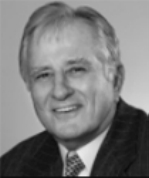 Bernhard worked as a law clerk in the U.S. District Court for the District of Columbia. In 1960, he formed his own law firm. Known today as Verner, Lipfert, Bernhard and MacPherson, Bernhard currently is chairman and senior partner. The firm, which has now grown to 70 lawyers, has attracted such clients as Pan American World Airways, the Commonwealth of Puerto Rico, Hughes Communications and the Kennedy Center, among others.
Bernhard's involvement in the national political scene has been extensive. From 1965 to 1971, he served as both the general counsel for the Democratic Senatorial Campaign Committee and as special counsel for the Democratic National Committee. In 1968, Bernhard served as Sen. Edmund Muskie's speechwriter and four years later assumed the responsibility of running Muskie's campaign for the Democratic presidential nomination.
He has had two tenures within the State Department. Beginning in 1964, he served four years as consultant to the office of Secretary of State Dean Rusk and special consultant to under-secretary W. Averell Harriman. In 1980, following President Jimmy Carter's appointment of Muskie as Secretary of State, Bernhard returned as senior advisor to the Secretary.
At present, Bernhard serves on the board of trustees at Dartmouth and is on the board of Democrats for the '80's, a political action committee begun by the Honorable and Mrs. W. Averell Harriman.
SUPPLEMENTAL INFORMATION:
Bernhard's Federals entered the Washington scene at precisely the wrong time - just weeks after the NFL's Redskins had won Super Bowl XVII, the club's first championship in decades. After two seasons of trying to make the Feds a success and an abortive effort to sell the club to Sherwood "Woody" Weiser, Bernhard sold the franchise to Tampa Bay Bandits limited partner Donald Dizney, who relocated the team to Orlando for the 1985 season. Bernhard resumed his career in law and politics, serving as national finance chairman for the 1986 and 1992 re-election campaigns of Ernest "Fritz" Hollings, as well as chairman of The Aspen Institute for five years beginning in 1991. As of 2007, Bernhard continues to reside in the Washington area, serving as a partner of DLA Piper, a legal "superfirm" that boasts 3,200 lawyers worldwide.
NOTE: Most of the above bio, with the exception of the supplemental material, is reprinted from the 1983 USFL Media Guide.